Breaking News
Beach Bash 2019
4/15/2019
1:49 PM
A huge thank you everyone who attended the 2019 Ballroom Beach Bash. Your partcipation resulted in a highly competitive but extremely fun event and our largest attendance to date, over 9,700 entries. A special thanks to our incredible team and our volunteers, Rest up and prepare your pirate gear for the 2020 Beach Bash "Nautical but Nice". Jonathan, Toni and Michael
Thank You!
4/17/2018
1:17 PM
A great big Thank You!
goes out for all the beach bashers at this years awesome Tropiloco event. And a special thanks to our amazing team, the best in the business. See you next year, our 5th Anniversary, where we will be rocking a Nautical theme.
Final Schedule of Events up!
4/9/2018
7:37 PM
Final Schedule of Events is up!
2018 Heat Lists are up!
4/8/2018
9:47 PM
2018 Heat Lists are up!
If you don't see your name and you entred before this Saturday please let us know. If you only just put your entries in you will need to wait for the Heat list to be updated before you will show up.
BBB Vendors Discounts
4/8/2018
12:51 PM
BBB Vendors Discounts
LOOk for huge discounts being offered by various BBB Vendors (10-25% off, $750 off ) valid only at the Beach Bash. Check your gift bag, pick up a discount offer flyer from comp registration, or visit the Vendors in the Pavilion for details.
Heat Lists Coming beginning of next week
4/2/2018
5:46 PM
Heat Lists Coming beginning of next week- so get your final entries in before next Monday April 9th!! (because the comp starts Tuesday :)
Early Bird Rebate deadline coming up - March 1st
2/26/2018
10:55 AM
Early Bird Rebate deadline has now passed
2018 Early Bird Rebate deadline March 1st, has now expired, onwards to the comp!
Close Hotels List
3/6/2017
9:19 PM
Hotels near the Hilton
Click here for link to our list of choice Hotels close to the Hilton.
Extra day added for 2017!!!
9/19/2016
4:08 PM
Extra Day Added!!! Comp starts Tuesday evening April 4th, and in 2017 you get Free tickets for the sessions you dance in!!!
The Beach Bash will start Tuesday evening in 2017 with the Club Nite danced outside on a larger floor by the pool and bar under the stars. Wednesday is Rhythm, Thursday is Smooth, Friday is Int'l Ballroom and Saturday is Int'l Latin day.
Thank you!!!
5/20/2016
12:00 PM
Jonathan, Michael and Toni would like to say a HUGE THANK YOU!! to all the amazing people who were part of the 2016 Ballroom Beach Bash.
We're in awe of and incredibly grateful to our cruise directors, staff , volunteers and officials , party suite managers (if they're still alive) and mostly to our wonderful dance friends and family (made up of all the teachers, students and competitors) who completely embraced the spirit of the Bash and just dove in the deep end with us in all of our fun and games.
Thanks for bashing with us and can't wait to do it again in 2017!!
Hotel sold out, see list of alternative hotels clo
2/27/2016
9:22 AM
Hilton hotel is now sold out, see list of 9 hotels within minutes of the Hilton with distances, addresses, phone numbers and rates on the hotel info page of our web site.
More Rooms Added!
2/22/2016
4:18 PM
More Rooms added for all days, get them while you can :)
Hotel Room Booking
2/20/2016
6:12 PM
NewsFlash: There are still upgraded rooms available in the Beach Bash block for Weds night but the Standard $199 rooms are sold out, we will ask for more.
There are still rooms available inside the Beach Bash block for Thur, Fri, Sat.
61+ Closed Multi Dance Championships added
2/4/2016
12:08 PM
Adult Pro-Am 61+ Closed Multi Dance Championships added
Responding to popular demand (and in anticipation of Michael's upcoming birthday and future plans to turn Amateur inching him closer to eligibility in this division), we have added Closed Bronze and Closed Silver unisex Multidance Championships in all 4 styles to this years roster of events. Enjoy!
2016 Packages - Form H correction
1/21/2016
4:56 PM
1/21/2016
Dear Beach Bashers,
Please note on early versions of Form H the P1A, P1B and P1C package pricing on the top line are the correct prices, not the prices in the lower left box.
The forms currently up on the Web site are up to date and have the correct prices in both places.
I would apologize personally for the oversight but since I feel Jonathan should have caught my error please feel free to direct any angst created by the confusion in his direction :)
Thank you!
Michael
Thank You!
5/18/2015
12:45 PM
Thank you!
We had such a fantastic time with all of our dancing friends and family. From all the wonderful teachers and students, kids, amateurs and pros that danced, through to our incredibly hard working judges, staff and volunteers.
During the first Bash we have laughed hard, been inspired by great dancing and partied every night till the sun came up.
It's time now to reflect on the amazing time we had with you all, revel in the new friendships made and be grateful for the guidance, experience and dedication of our amazing BBB team!
Thank you to everyone who took part, your energy and enthusiasm made our inaugural year spectacular. We're so excited by your overwhelmingly positive response to our first Bash and we can't wait to party with you all again, hopefully somewhere soon, but definitely at the 2016 Ballroom Beach Bash!
Michael, Toni and Jonathan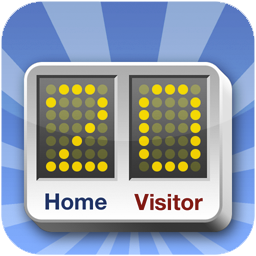 2015 results
4/14/2015
2:14 AM
The 2015 results are in! Check out our RESULTS section to see how your favorite dancers placed. Browse by category or search by competitor name. Competitors, you can also view your scores from each of the judges. Hint: Hover your mouse over any judge's initials to see their full name and photo.
Ballroom Beach Bash Early Bird Bonus Now Closed
3/9/2015
11:22 AM
Ballroom Beach Bash Early Bird Bonus Now Closed
Congratulations to those of you who got your entries with payments in (postmarked) before the Early Bird Bonus deadline on March 1st, your bonus money check will be waiting for you at the comp registration desk.

For those of you who didn't manage to make the deadline, we commiserate with you and warmly thank you. Please know that your bonus money is being looked after well and seems quite happy staying in its new home with us (and we will be keeping the yacht!).

Hotel Rooms going fast

On a related note we have already used up 74% of our current total rooming block, so if you have not booked your room yet please, please, do so asap.
So book your rooms while you still can. On the www.BallroomBeachBash.com, event info page or directly with the hotel at 1-877-313-6645.
New Beachbashbackside.com Blog posts
New blogs on Kinkeda Klash,
Competition Organizing 102 - Research Hotel - Cross Training Options
Competition Organizing 103 - Effective Team Management Communication
Pro-Am Open Sch and Champ now 5 (or 4 for Smooth)
2/16/2015
5:03 PM
Pro-Am Open Scholarship and Championship events now back to customary 5 (or 4 for Smooth) dances.
You may have noticed on Form B the Pro-Am Open Scholarship and Championship were listed as being only 3 dances. We traced the source of this error to Jonathan who must have snuck in and changed the form when my back was turned.
Apparently the prize money was so good (more than he had won at any event when he was a Pro) he misguidedly planned to enter the events himself but realizing that he would never last all 5 (or 4) dances, unlike the superb Pro-Am athletes of today, he switched it to 3.
Nice try Jonathan!
New! Pro-Am Senior Open 61+ Sch and Champ added
2/14/2015
12:52 PM
Amateur Masters (51+) events added!!
1/29/2015
12:17 PM
Amateur International Ballroom and Latin Masters (51+) events added - See Form Fa

Updates!!
1/22/2015
4:41 PM
Top Teacher - As a boost to help put the top prizes firmly within your reach, we lowered the bar for you (because it's harder to jump on sand). We reduced the first and second place required number of entries for the bonus (down from 325 and 150) and balanced it out through bumping up the bonus lower level entries requirement slightly.
Also Great News for Top Teacher contestants. Louis Bar and David Alvarez will not be able to make it to the comp this year, see organizers sad face :(( so contestants take your shot while the sand is hot!! :)
Scholarships - Smooth scholarship single dance entry requirement is actually 4 dances not 5. A revised and clarified entry form B is available on the web site.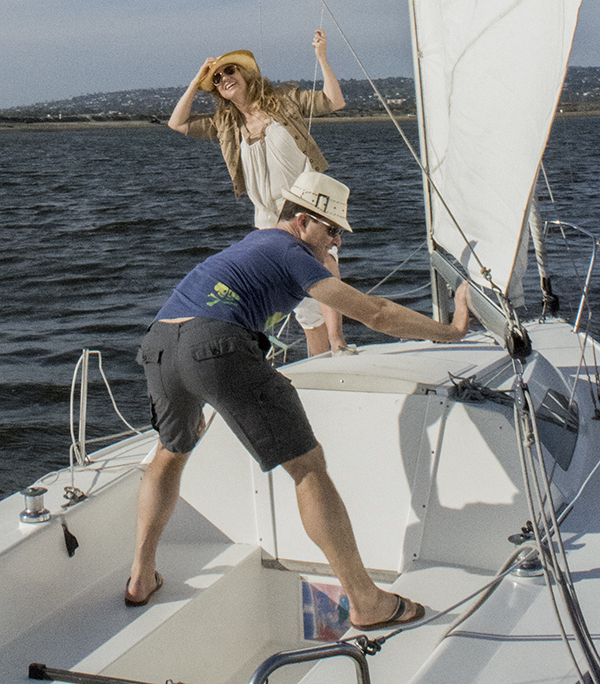 BeachBashBackside.com - behind the scenes exposed!
12/10/2014
11:36 PM
Check out our Blog site, BeachBashBackside.com, where we expose exactly what goes on behind the scenes at the Ballroom Beach Bash! New post up now!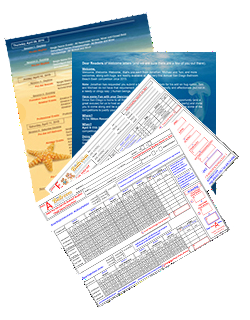 Entry Forms
12/10/2014
11:34 PM
Entry Forms are up now! CLICK HERE to view them...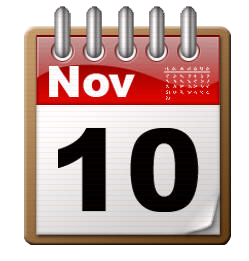 Save the Dates!
12/1/2014
11:35 PM
Jonathan Roberts, Michael Mead and Toni Redpath proudly bring you the San Diego Ballroom Beach Bash, April 9-11, 2015 at the Hilton Resort & Spa in San Diego.